Daniel in the Critics' Den
A master of art has given us a picture which well represents the attitude of the Higher Critics toward the Book of Daniel and its wonderful prophecies, which more clearly than any others point out our day, its present experiences and what is to be expected. Of course, in discrediting Daniel and the Prophets, and the Psalms of the Old Testament, these critics really discredit Jesus and the Apostles. These Higher Critics of all the great colleges have undermined faith in the Bible as the Word of God, and thus undermined all faith in a personal Creator with many.
These critics have little to say against Him who spake as never man spake; but the discerning minds of our day perceive that as Jesus and the Apostles quoted Daniel and the Prophets as Divinely inspired, the discrediting of the one is the rejection of the other. How could we rely upon the testimony of Jesus and the Apostles respecting other matters, if they erred respecting the prophecies of the past?
The condition of Christendom today is truly deplorable; and although we can see how it has come about, it seems almost impossible to restore a faith once lost. Only the very honest-hearted may we expect will be recovered. Their deflection had its start with the impossible thought that all except a handful of humanity must suffer to all eternity at the hands of fire-proof devils, because God thus foreknew and arranged matters from before the foundation of the world. They cast away the Bible because of the erroneous view that it is the foundation of all these various religious errors.
This unbelief advances like a mighty wave, and its influence is sweeping away all hope respecting a future life. It is preparing the world for anarchy. The wonder is that the great and rich, supporting colleges which thus teach, do not realize that they are bringing anarchy upon the world.
Even now, Labor, like the blind giant Samson, is groping for the pillars whose fall will overthrow present conditions.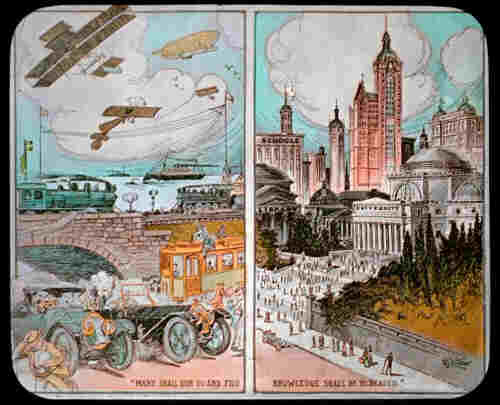 Signs of the Son of Man