Hallelujah Chorus and Ages to Come
With the close of the thousand years of the Messianic Kingdom, the great Mediator will deliver over the Kingdom to the Father. (1 Corinthians 15:24.) The Father will not receive the human family to eternal without first giving them a test along the lines of strict to His will. Satan will be loosed for a little season to who are absolutely loyal at heart and not merely obedient for the sake of policy. Those who then fail, will be destroyed with Satan in the Second Death. (Revelation Thus the earth will be absolutely cleansed. Then every creature in Heaven and Earth will exclaim, "Blessing, and honor, and glory, and power, be unto Him that sitteth upon the Throne and unto the Lamb forever!" (Rev.5: Then there shall be no omomckness or dying. The former things of sin and death will have passed away.--Rev.
Nor will the glory of Christ and the Church end with restoration of mankind. Not only do the Scriptures tell that unto Christ every knee shall bow, both of things Heaven and things on Earth, but "That in the Ages to God will show the exceeding riches of His grace and kindness toward us [the Church] in Christ Jesus."
As God made not the earth in vain, but to be inhabited, this same principle doubtless applies to the other planets solar system, and to one thousand millions of other worlds which Astronomy tells us. They are all to be peopled, things learned in the sin-experience of our Earth are to their instruction. It is the Divine decree that the Logos be the honored agency through whom all creative work be accomplished in the future, as in the past, and His His Bride, will be with Him in all His glorious hereafter. Truly ours is a Great God, worthy of worship, obedience, Only the foolish can say in their hearts, "There is no God." "Who shall not reverence Thee, O Lord...when Thy righteous acts are manifest!"--Revelation 15:4.

Parched Ground a Pool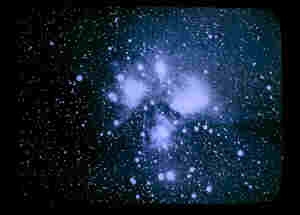 Hallelujah Chorus
and Ages to Come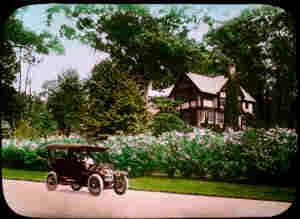 Paradise